LIMITED TIME OFFER
Print stamps online for $5/mo.
Get the SendPro online postage solution from Pitney Bowes for only $5/mo vs $15.99/mo at stamps.com
Try it FREE for 90 days
Set Up your Account for this FREE Trial Offer
---

Print official USPS® stamps on sheets or envelopes and save 3¢ on every letter.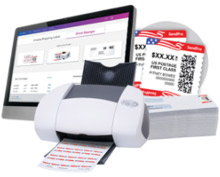 No more time-consuming trips to the post office.
No additional equipment needed - use your own computer and printer.
Get a free 10lb scale with no shipping cost to you.
Just $5 a month. Try it Free for 90 days.
SendPro offers 3 times the benefits versus Stamps.com for 1/3 of the price.
SendPro
Stamps.com
Print USPS official stamps
✔
✔
Receive free supplies kit
(stamp sheets and shipping labels)

✔


$5 value

✔


$5 value
Print USPS shipping labels and get discounts
✔
✔
Print USPS customs forms
✔
✔
Track shipments with USPS, UPS and another major carrier from a single application
✔
Manage spend with USPS, UPS and another major carrier from a single application
✔
USPS and UPS shipping discounts
✔
Mail and ship now, pay later with flexible payment options
✔
Includes FREE scale

✔


10 lbs
(FREE shipping)
5 lbs
(You are charged for the shipping)
Free trial

✔


3 months FREE
($15 value)
4 weeks
(You pay for trial if you keep)
Monthly Subscription

✔

$5

$15
Offer only available once per customer.

*During the 90-day subscription trial, postage, supplies and carrier charges will apply. Unless you cancel during your 90-day trial, the SendPro® Individual App will be $5 per month. If you are not completely satisfied, you can cancel anytime with no further obligation. Any unused postage will be returned by Pitney Bowes Inc. Internet connection required with SendPro App. By ordering, you represent that the SendPro App and/or scale will be used for business or commercial purposes only, and this is not a consumer transaction. Pitney Bowes, the Corporate logo, SendPro and Purchase Power are trademarks of Pitney Bowes Inc. All other trademarks are the property of their respective owners. Stamp and stamp printing functionality is only available on Windows compatible PCs.

©2017 Pitney Bowes Inc. All rights reserved