Order by Item/Reorder #
Please enter a valid item number such as 793-5. To search by name, click the search icon at the top.
Please enter a valid item quantity.
This quantity exceeds the maximum allowed. Please call

855-350-2949
Your Last Web Order
Recommended Products
Sign in to view and reorder from your last online order.
Check out these new Shop features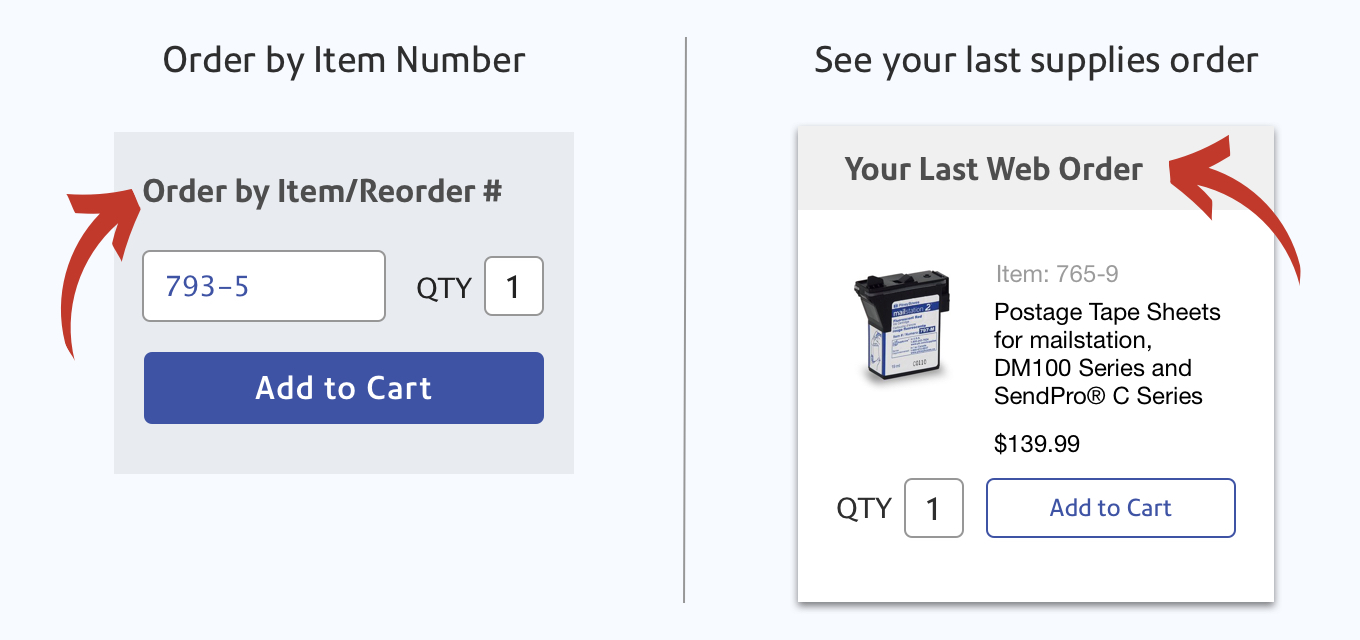 We've made it easier to find everything for your particular postage meter or online solution.