Working from home?
Take care of business wherever you are. Due to COVID-19, we are experiencing longer delivery times. Please allow 7-10 business days for ground shipping.
Order by Item/Reorder #
Please enter a valid item number such as 793-5. To search by name, click the search icon at the top.
Please enter a valid item quantity.
This quantity exceeds the maximum allowed. Please call

888-365-3009
Your Last Web Order
Recommended Products
Sign in to view and reorder from your last online order.
Free Ground Shipping on All Supplies Orders over $275
Check out these new Shop features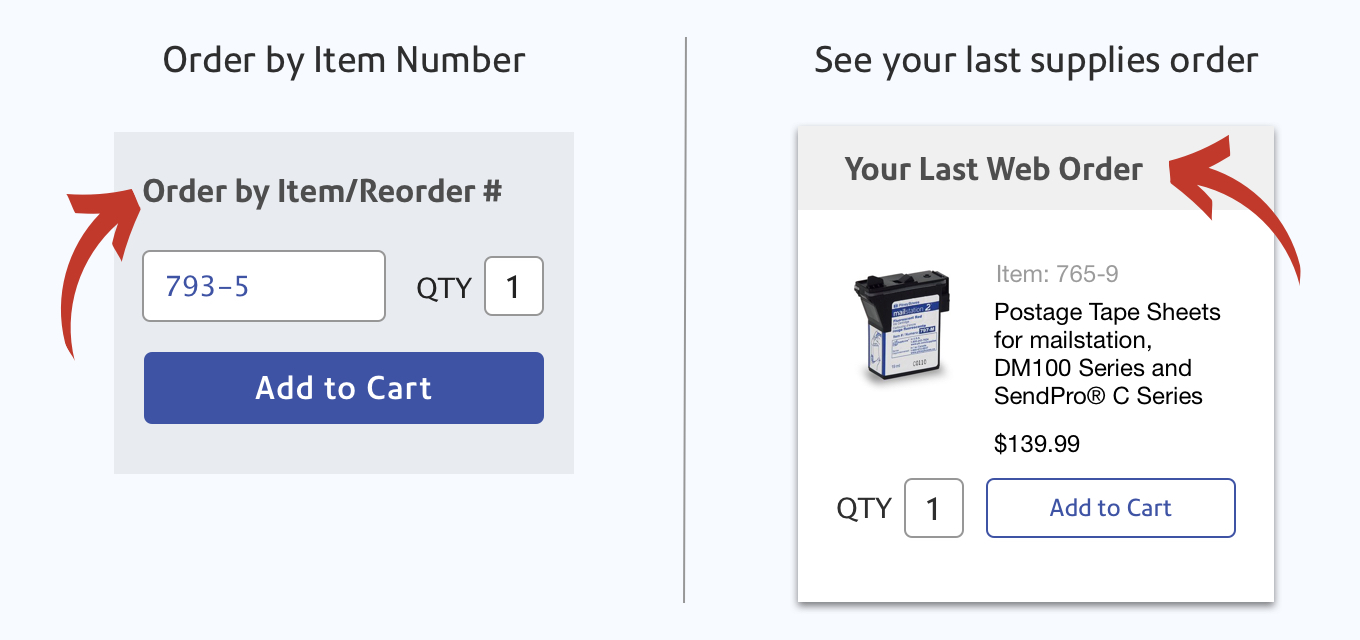 We've made it easier to find everything for your particular postage meter or online solution.