Item #625-0
DM300 / DM400 Series Postage Tape Sheets
For: DM300C, DM300i, DM300L, DM400C, DM400i, DM400L, DM450C, DM475C Series.
Contents - 300 perforated tape sheets.
Tape size - 7""x1-3/4"".
Pack size - up to 600 labels without an envelope message.
Testing - Designed and tested within our postage meters to meet USPS

®

requirements.


Pitney Bowes tape sheets are ideal for adding postage to oversized envelopes, priority mail and packages. Our tapes have been tested to provide clean, smudge-free printing when used with genuine Pitney Bowes ink and the quality adhesive will withstand the toughest of mailing conditions. We recommend the use of only genuine Pitney Bowes supplies products to assure maximum performance.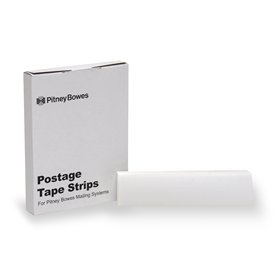 Frequently bought together