Item #SL-US1
SmartLink™ Ethernet/WiFi Connectivity Kit for mailstation, DM100i, DM125, DM200L, DM225 Series
Only for: mailstation, mailstation2, DM100i, DM125, DM200L and DM225 postage meters
Simplify your mailing operations with SmartLink™.

SmartLink enables you to connect your mailstation, mailstation2, DM100i, DM1125, DM200L and DM225 postage meter to the Pitney Bowes Commerce Cloud through your existing internet connection. With SmartLink, you can access innovative tools and proven solutions, designed to help you save time and money.

SmartLink connects to your LAN (Local Area Network) via an ethernet cable or WiFi.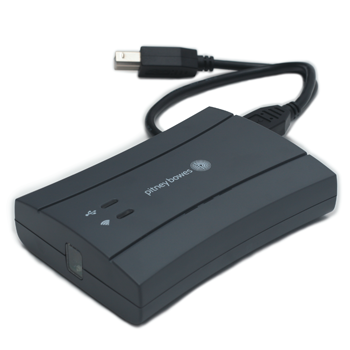 Frequently bought together